Bridge the gap between sustainability and productivity in agriculture,
using a cutting-edge technology that yields biosourced, biodegradable microcapsules.
To make the switch to sustainable agriculture, we need to replace conventional intrants such as chemical fertilisers and synthetic pesticides with natural solutions that are environmentally friendly and safe for consumers. The most promising solutions draw on active principles that are naturally found in the soil and in plants.
But before these products can be brought into widespread use, they need to be stabilized and gain in efficacy. Kapsera is developing innovative technologies to meet this challenge and provide products that are beneficial for farmers, crops and the environment.
Kaspera has developed a unique technology based on the latest advances in microfluidics. Its groundbreaking process can produce alginate capsules that are biodegradable and capable of protecting natural active substances and enhancing their agronomic effectiveness.
Our one-of-a-kind microfluidic encapsulation technology.
Our capsules are fully compatible with agricultural equipment and natural active principles.
At Kapsera, we have developed a unique, patented encapsulation process that is without its equivalent on the market. Our capsules make it possible to stabilise bio-intrants and enhance their performances.
The shell is made of alginate, a biosourced, biodegradable material extracted from brown algae and ideally suited to spray biofertilisers and biopesticides.
The liquid core is optimised to protect the natural active principles. Their size (100 – 500 µm) and regular shape also make them perfectly suitable for use with farming equipment.
Kapsera protects agriculture, the soil and biodiversity.
We are developing sustainable, effective solutions tailored to meet farmers' needs.
Agriculture is up against a new challenge: that of feeding an evergrowing population. It is being asked to produce sufficient quantities of high-quality food, address new consumer expectations and emerging environmental issues. The agricultural model will have to be completely overhauled.
The biggest challenge in this revolution will be to produce natural solutions capable of replacing conventional intrants, chemical fertilisers and synthetic pesticides in a bid to give farmers the means to secure their income, look after their health, protect their land and feed the population.
To meet this challenge, Kapsera is developing natural, biosourced and biodegradable products that will nourish and protect crops. These intrants, based on our exclusive technology, help reconcile sustainability and productivity. In so doing, we are taking care of farmers, consumers and the planet.
Strategic Comittee & Team
Our people are pulling together to develop solutions for tomorrow's agriculture. By pooling our expertise, we will speed the transition to sustainable, productive agriculture.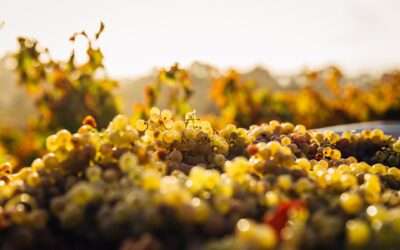 Bpifrance is backing Kapsera with €1 million in funding to move forward with the industrialisation and development of microencapsulated bio-solutions for winegrowing.28 January 2020 (Paris)Three new vine protection and nutrition products will be placed on the market...
read more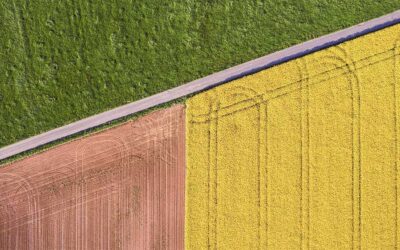 Paris, March 18th, 2019 – Thanks to this first investment round Kapsera will begin to scale up its process and complete its product development. Kapsera aims to enable bioinputs based on its innovative formulation technology, making them efficient, sustainable and...
read more
Kapsera is located at the hub of a scientific environment that is leading the world in microfluidics innovation.
Legal notice
The website www.kapsera.com (the "Website") is published by Kapsera, a public limited company with board of directors ("société par actions simplifiée"), with a capital of €66,666.67, registered under the SIREN number 834 837 346 RCS Paris whose head office is located at 10 rue Vauquelin – 75005 Paris, telephone number: +331 40 79 44 28.
The managing editor is Antoine DREVELLE.
The Website is hosted by Global Service Provider Capital, a simplified joint-stock company ("société anonyme à conseil d'administration "), with a capital of €219,060, registered under the SIREN number 431 313 691 RCS Paris whose head office is located at 78 rue la Condamine – 75017 Paris – France, telephone number: +33 1 44 70 48 48.
Webdesign & development : Benjamin Caron
reCAPTCHA
We use the reCAPTCHA service of Google Inc. (Google) to protect form entries on our website. This service is used to differentiate entries made by a human being from automated abuse. This involves sending the IP address and possibly other data required by Google for the reCAPTCHA service. For this purpose, your data will be communicated to Google and used by their services. However, your IP address will be shortened in advance by Google in the Member States of the European Union – or in other states that are part of the agreement on the European Economic Area – and will thus be anonymous. In exceptional cases, your complete IP address will be transmitted to a Google server in the United States and shortened thereafter. On behalf of the operator of this website, Google will use this information to evaluate your use of this service. The IP address provided to reCAPTCHA by your browser will not be merged with other Google data. This collection of data is subject to the Google Privacy Policy. For more information about Google's privacy policy, please visit: https://policies.google.com/privacy?hl=en By using the reCAPTCHA service, you consent to the processing of your data by Google in the manner and for the purposes set out above.
Mesure d'audience
Matomo
Matomo Analytics (formerly Piwik Analytics) is an audience measurement solution that uses cookies. This website uses Matomo Analytics with a configuration compliant with the regulations on the protection of personal data and with the recommendations of the CNIL (Commission Nationale de l'Informatique et des Libertés – National Commission for Data Processing and Freedoms). This configuration makes it possible, in particular, to anonymize visitor data and to limit the retention period for this data to 13 months maximum.
With this configuration, prior consent to the deposit of Matomo Analytics cookies is not mandatory. You can still oppose the deposit of Matomo Analytics cookies at any time by unchecking the box below: